DIN 5V 10A 50W power supply unit MEAN WELL | MDR-60-5
MEAN WELL MDR-60 switching power supplies, thanks to their slim housing, are used where space requirements play a significant role. Thanks to the wide range of power supplies (85-264VAC or 120-370VDC), they can be successfully used in industrial automation and telecommunications. The device is cooled by open air circulation, and the permissible operating temperature of the power supply is -20 ~ +70°C.
The device has a DC OK signal output, and an LED indicating the power supply's operating status. The MDR-60 series switching power supplies achieve up to 84% efficiency. The power consumed in no-load condition is <0.75W.
 SPECIFICATION:
power: 50W

output current: 10A

output voltage: 5V

supply voltage: 85...264V AC, 120...370V DC

electrical connection: terminal strip

DIN assembly

external dimensions: 40x90x100mm

weight: 310 g

number of outputs: 1

operating temperature: -20...70°C

protection: overload, overheating, overvoltage, short circuit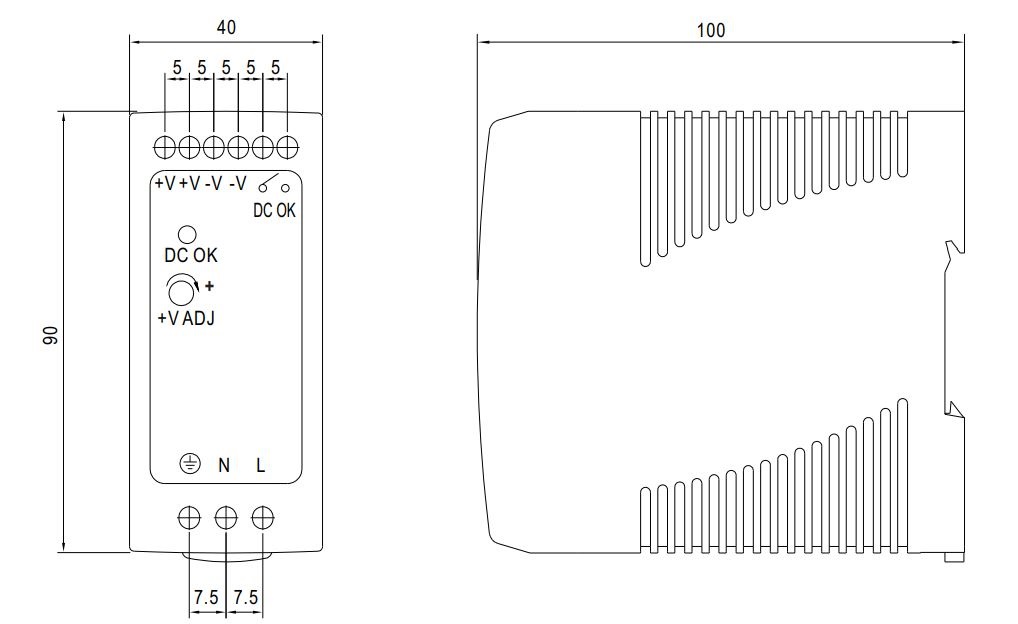 permissible temperature range