Universal power supply ESPE 3V 4.5V 5V 6V 7.5V 9V 12VDC 2000mA | ESPE-24UN-W2E-MP
The ESPE-24UN-W2E is a small and powerful 24-watt plug-in power supply for universal use. It provides 7 stabilised output voltages adjustable by rotary switch (from 3 to 12 V). Its design is based on high-quality electronic components allowing continuous, long-term operation in all conditions. It is reliable and fully protected against overload. It is universally applicable and has excellent technical performance.
Specification: 
input parameters:

Rated input voltage range 100-240 VAC

permissible input voltage range: 90-264 VAC

frequency range of mains supply voltage: 47-63 Hz

no-load power consumption: less than 0.25 W

output parameters:

Rated output voltage: 3V 4.5V 5V 6V 7.5V 9V 12V - switchable 

Rated output power: 24 W

Rated load current 2 A

energy conversion efficiency:  87%

additional information:

operating temperature range: 0ºC to +40ºC

output protection:  overcurrent (OCP), short-circuit (SCP), overvoltage (OVP)

input protection:  overvoltage (OVP), undervoltage (UVP)

dimensions: 92x46x36 mm

output cable length: 1 m with a cross section of 0.2 mm2

weight: 142 g
Included with the power pack you will receive 6 tips: 
2.5x5.5 mm 

2.1x5.5 mm 

1.7x4.0 mm

1.3x3.45 mm

0.7x2.35 mm

JACK 2.5 mono 
Each set comes with, a key that makes it easy to set the correct voltage of the power supply.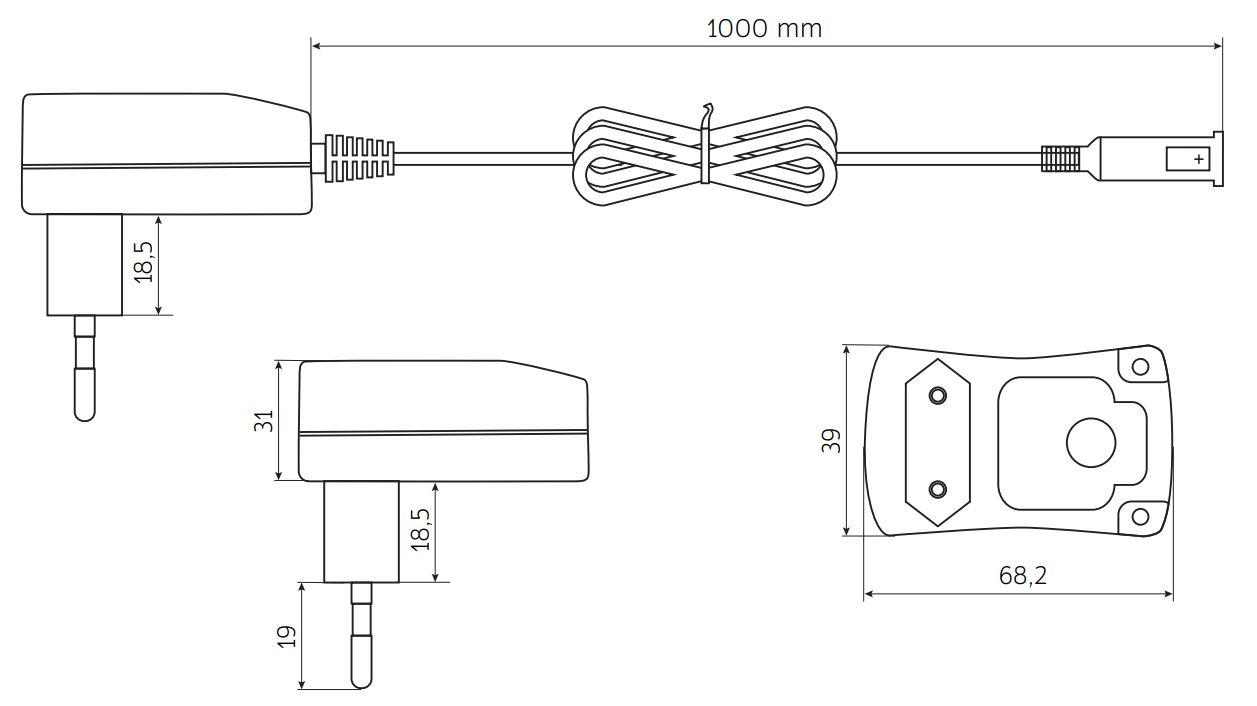 3V 4.5V 5V 6V 7.5V 9V 12V
permissible temperature range